More examples of handmade dollhouse miniatures. 1/12 scale.

Above, tiny hand carved, hand painted wood Beatrix Potter figurines.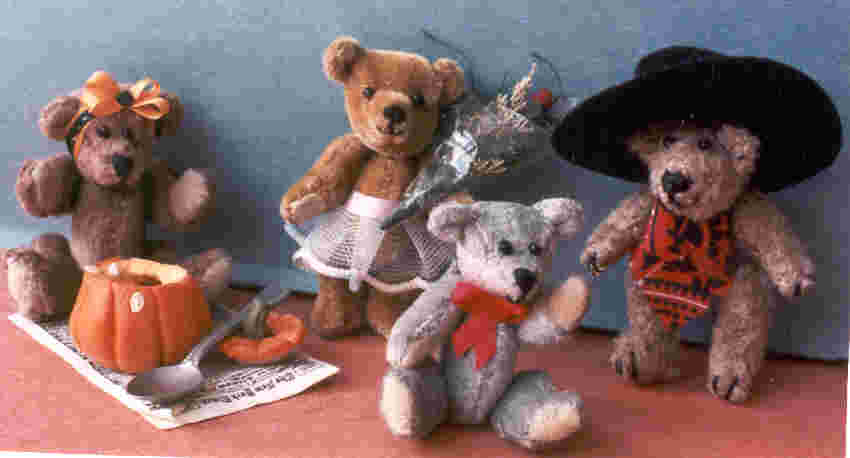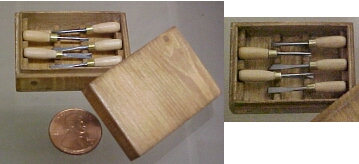 Above, 1:12 scale carving tools that really cut wood!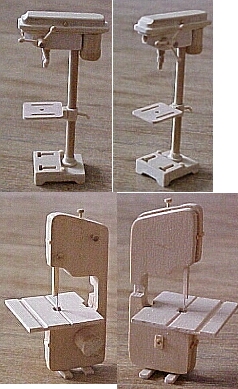 Hand carved, unpainted power tools.
Some of the many how-to articles I have written for Dollhouse Miniatures Magazine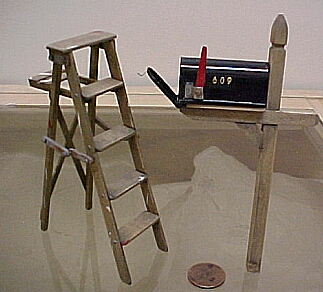 1:12 scale dollhouse miniature matted and framed art.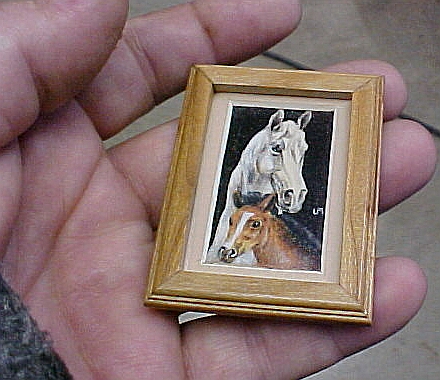 The food is made of clay, the rugs are counted cross stitched, the lamps are hand carved/hand made and working, and the stuffed bears are 2" tall, jointed, hand sewn. Custom orders taken. If you can't find an item for your dollhouse, or need a unique gift idea, contact me. See "info" page for details. Click "next" below for more miniatures.
Many new hand carved wood miniatures available for sale! Please check out my Gallery.
*******************************
CLICK HERE FOR AMAZING TOOTHPICK AND MATCH STICK CARVINGS!
*For miniature non working 1:12 scale cuckoo-clock kit info click here.
BACK

HOME

NEXT